Famous Film festivals
on

17 Mar, 2016
In Film festivals around the world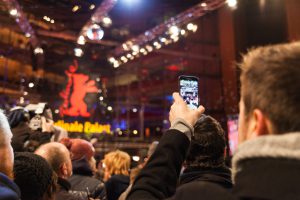 Famous Film festivals
Through the years, film festivals has helped define and add glamour to the movie industry. Although the usual media mileage that comes with the production of the films, the massive advertising, and the antics of the actors help put the spotlight on the films, it is the film festivals that help sustain the interests on the industry and the creative minds of filmmakers. Festivals become a platform for enthusiasts, filmmakers and critics alike to come together, show off their best creations within a defined period and give recognition and awards to films and actors that have performed exceptionally in the industry. For this reason, film festivals are eagerly anticipated, with many media outlets investing airtime to cover these events and the action that comes with the ceremonies. Today, there are roughly 50 film festivals around the world, serving different kinds of films and productions across different film categories and genres. But not all film festivals are created the same – some festivals are considered more prestigious and important than the rest. One of the most popular festivals the filmmaking world looks forward to is the Cannes Film Festival.
Oscars – A night of glamour and recognition of the best in filmmaking
Hosted late in February or early March, the Oscars or the Academy Awards is one of the most popular and prestigious awards shows and festivals in the United States. The awards show is run by the Academy of Motion Picture Arts and Sciences or the AMPAS and counts more than 6,000 voting members. The voting members are selected from the industry are the ones tasked to select the winners in different categories, from Best Actor to Best Picture. All winners are given a replica of the 'Oscar' statuette, a 13.5 inches tall gold-plated figure. The statuette is a valuable piece of item not just because of its material and construction; the statuette has become a symbol excellence in the field of filmmaking.
Festival de Cannes – A celebration of Europe's best bet in filmmaking
The Cannes Film Festival is a by-invitation only event and considered by many as the most prestigious film festivals that screens some of the world's best films. It is through Cannes and Palme d'Or that filmmaking has been elevated to an art form, and films are given the highest recognition.
While other events promote the glitz and glamour of the entertainment industry, the Academy Awards and Cannes in France takes filmmaking into a new direction, and cite films that made a difference.