Film festivals – Beginner's guide
on

27 Apr, 2016
In Film festivals around the world
Film festivals – Beginner's guide
For those who love films and follow the performances of actors, an attendance to film festivals is one of the most rewarding experiences. In film festivals, producers, actors and directors come together in an identified venue to screen, critique and provide recognition to films. Depending on the nature and objective of the film festivals, films can be screened outdoors and can be both filmed and produced within the host country or in other countries. And in some cases, film festivals cater to a specific set of films, including film noir and horror.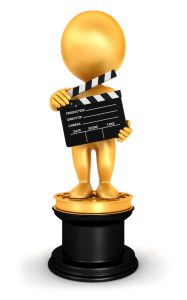 How film festivals are organized
Filmmakers and film buffs are treated to dozens of film festivals that cater to different kinds of films from a diverse set of genre and territories. The oldest among active film festivals in the world is the Venice Film Festival that started in 1932. Two older film festivals that are still relevant until today are the Moscow International Film Festival (1935) and the Cannes Film Festival (1946). Through the years, new film festivals were introduced thus expanding the reach of a diverse set of films. Most film festivals maintain a membership list, and often subscribe to a non-profit membership model. For this category, the festivals generate a part of the funds from ticket sales, sponsorship and memberships. In some festivals, corporate and organizational sponsors are allowed in the planning and given the chance to offer curatorial recommendations, but these are often limited and done in exchange of potential funds. For well-known festivals, the operations often extend beyond the scheduled screening of films to attend to community and charitable projects.
How can you participate in film festivals?
Although film productions and ground-breaking works from highly esteemed directors and producers are welcomed, many festivals around the world require the payment of entry fees to ensure the participation of films. This is often the practice in leading festivals including Toronto Film Festival, the Cannes Film Festival and the Sundance Film Festivals. The payment of entry fees is not the norm – there are festivals that waive the entry fees but only allow a select set of films to be screened. And in certain categories like Best Foreign Film (Academy Awards), films must be pre-screened first and pre-qualified to be included in the shortlist.
Film festivals are platforms for filmmakers and film buffs and critics to appreciate the best films produced within the year. It's also an opportunity to recognize films and filmmakers that pushed the boundaries and celebrate film-making, thus only a select few get invited or shortlisted for these events.